CHAW - Boston College




We really don't NEED a reason to present a CHAW award to the folks at Boston College, be it their athletic director, administration, geology professor, or guy who gives out t-shirts for credit card applications.

But one of the--if not the--hottest college football stories this week that doesn't include any bowls is the impending firing of BC head football coach Jeff Jagodzinski. (Quick- Look away and try to spell say his last name again without cheating.)

According to sources, athletic director and the BC administration have decided that since ďCoach JagsĒ had decided to meet with the New York Jets regarding their newly opened head coach position, he will be given his walking papers despite his surprisingly successful 2-year run with the program.

It should be noted that most people view coaching and contracts as a 2-way street. Perhaps the main reason Coach Jags is even in position to apply for NFL jobs is the fact BC brought him on to lead its program and establish an impressive 2-year coaching resume. However on the flipside, he won 20 games the last 2 seasons and 2 ACC division titles along the way, making most believe that BC was lucky to even have him.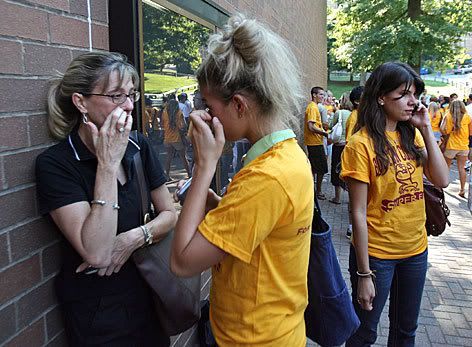 Donít worry kids. Iím sure BC will quickly usher in another head coach who will ultimately have higher aspirations than your school.



It has been reported that the Jets are not the only NFL franchise to express interest in the services of Coach Jagodzinski. Before accepting the Boston College job, he has previously coached in the NFL for the Green Bay Packers and the Atlanta Falcons.

Letís make one thing clear. BC is and always will be the less fortunate step-child of Notre Dame. Although it has a relatively rich tradition, is located in the powerful New England market (even though its popularity might be 9th place behind the Boston roller derby squad), and is the reason Flutie Flakes has ever existed, the program is a stepping stone and the administration needs to realize this and make peace with it. If they are interested in attracting quality coaches, they need to discontinue threats to their coaches who are interested in advancing in their professional careers.

But if they did that, we couldnít continue to award them with such infamous plaques that contain the likeness of repeat offenders/NFL receivers.




The only wholesome (and part of your complete breakfast) thing to ever originate from anything Boston College related.


Besides, this award is long overdue considering the Universityís decision to spurn the BIG EAST and join the ACC conference. I donít remember then BIG EAST Commissioner Michael Tranghese threatening to fire BC from the league for entertaining thoughts of joining the Almost Competitive Conference.

(Update: BC has followed through with their threat and fired Coach Jagodzinski.)


Trackback URL of this entry
http://www.wemustignitethiscouch.com/modules/weblog/weblog-tb.php/3195
The comments are owned by the poster. We aren't responsible for their content.
Poster
Thread
WVUzombie

Posted:

1/7/2009 8:58 pm

Updated:

1/7/2009 8:58 pm

Party Machine

Re: CHAW - Boston College

I had this guy in mind when iI made the Return of the Chaw thread! We're surfing the same waves :)

BeastoftheEast

Posted:

1/7/2009 10:31 pm

Updated:

1/7/2009 10:31 pm

Re: CHAW - Boston College

This is a CHAW long time incoming. Should we give them another one for their schenanigans during the Big East raid?

wooddash

Posted:

1/8/2009 11:44 am

Updated:

1/8/2009 11:44 am

Pitt Hater

Re: CHAW - Boston College

While BC, I think, is trying to define what a contract should be, I think Pacman needs this weeks CHAW.

Dan

Posted:

1/8/2009 1:26 pm

Updated:

1/8/2009 1:26 pm

Staff Writer

Re: CHAW - Boston College

Quote:

While BC, I think, is trying to define what a contract should be, I think Pacman needs this weeks CHAW.

Perhaps I should've been more clear, my original intent was to throw a CHAW for both BC and the coach to share.

BC are hypocrites for screaming for loyalty when they themselves turned Benedict Arnold and showed their true colors during the BIG EAST raid.

I don't harbor any real ill will to the coach now that he isn't affiliated with the BC program. But yeah, he could've at least told their admin he was ready to cheat on them.

re: pacman

I'm actually hoping if I don't read or talk about him, he'll just go away.